Buy Marijuana Seeds in New York

Cannabis Seeds for Sale in New York
Many of our best customers are in New York state and have been using Seed Bank for years. They come back year after year because they know they won't be disappointed, and they can trust that we will provide them both viable seeds and top-shelf cannabis genetics.
Seed Banks online seed catalog offers premium feminized cannabis seeds, autoflowering seeds and potent cannabis strains for sale, with Express, Stealth Shipping in New York State. Cannabis Growers who expect top quality marijuana genetics choose Seed Bank for all their cannabis growing needs.
Where to Buy Cannabis Seeds in New York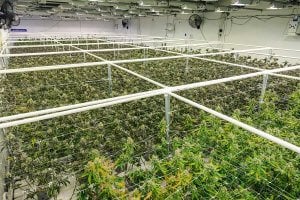 To find the best quality weed seeds in New York, you need a Marijuana seed bank like Seed Bank.com. Our premium quality cannabis seeds can be purchased through our online seed catalog, available to New Yorkers in NYC, Albany, Buffalo, Rochester, Yonkers NY, Syracuse and Mount Vernon New York. If you live in Cheektowaga or New Rochelle, White Plains or Brentwood New York you now have access to our premium pot seeds in NY, and can order directly through our seedbank online.
Seed bank offers a wide variety of premium feminized seeds, autoflower seeds, hybrid seeds and high-THC marijuana seeds.
Now that there is finaly legal cannabis seeds in New York State, you can safely buy cannabis seeds online and start growing right away.
Best strains to grow in New York
Some of the most popular and sought after cannabis strains currently in New York State and in NYC include GSC, AKA Girl Scout Cookies, White Widow Feminized seeds.
Outdoor growers can choose from many exceptional outdoor strains that thrive in New York climate, and the east coast of the U.S.. Hardier varieties like Blueberry and Chemdog seeds. Gorilla Glue #4 is also an excellent option as it does well in most outdoor environments.
Indoor gardeners can choose from a wide selection of indoor seeds, below you will find great feminized seeds for growing indoors.
NYC Diesel Strain
Another favorite cannabis strain for New Yorkers is NYC Diesel Strain, also known as the NYC strain, New York Diesel, and NYCD Strain. Sour Diesel and the NYC Sour Diesel Seeds are also very pungent, aromatic strains that grow potent indica buds. The flavor is sour and skunky. Sour Diesel Strain is known for having a rich and velvety smoke that lingers in the air.
When grown in optimal conditions, the NYC Diesel and Sour Diesel Seeds will deliver impressive yields. Sour Diesel and NYC Diesel plants can be successfully grown both indoors and out. The flowering time for these plants in a New York State climate is ten to twelve weeks, which will mean a late October harvest if grown outdoors. Yields can exceed 500g/plant.
Is it Legal to Buy Cannabis Seeds in New York?
Weed is legal in New York state for adults 21 years of age and older. It has always been legal to purchase weed seeds, but only recently could you legally grow them. Buying marijuana seeds in New York has always been legal because cannabis seeds contain no THC.
New York has finally reformed its marijuana laws to allow you to possess up to 3 ounces of dried cannabis and up to 24 grams of hash and concentrates. You can also grow your own weed at home.
You can now grow up to 6 plants at home, either indoors or outdoor. However, for multiple adult households there is a maximum of 12 plants allowed per household.
To summarize the recent changes in New Yorks cannabis legislation, here are a few of the main points:
Cannabis seeds have always been legal because they contain no THC.
Adults over the age of 21 years old may legally smoke & possess cannabis.
Only 3 ounces of weed are allowed on your person at any given time.
You can only carry up to 24 grams of hash or concentrate.
Each adult can grow up to 6 plants, or 12 plants per household.
Marijuana smoking laws are similar to tobacco, requiring you to smoke in designated smoking areas or other places where smoking cannabis is legal.
New York Weed Seeds
---
New York Seed Bank
Seed bank offers exceptional quality cannabis seeds, Breeders direct seeds co, Hudson Valley seed, Mountain Valley Seed, stock Seed Farms, Seed Bay and Brilliant Ridge Seeds.

What are Seed Banks?
Seed Banks provide a catalog of plant genetics available for purchase online. SeedBank.com provides New Yorkers with premium cannabis genetics, marijuana seeds delivered statewide via secure, express shipping. We strive to be the number one Seed Bank in New York State, delivering the very best cannabis strains and breeder direct seed genetics.