Welcome to The Michigan Seed Bank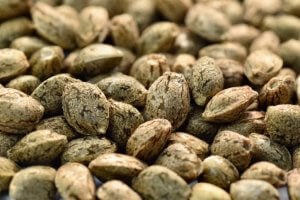 Hello, my fellow gardener! Welcome to SeedBank Michigan, where great customer service meets a passion for growing things. Seed Bank is the premier cannabis seed bank in Michigan State. Our extensive selection of high-quality
seeds caters to the diverse needs of growers across the largest cities and regions in the state. As one of the leading seed banks in Michigan, we are committed to providing top-notch genetics and exceptional customer service. Whether you are located in Detroit, Grand Rapids, Ann Arbor, or any other thriving city in Michigan, our seed bank offers a wide range of strains to suit your preferences. Explore our collection today and experience the best of Michigan's seed bank industry. We're ecstatic to have you here and are looking forwards to helping you along the way while you cultivate cannabis. Let us introduce you to the extensive selection of premium cannabis seeds we provide, ideal for Michigan growers like you.
Buy Cannabis Seeds that Thrive in Michigan's Climate
The climate in Michigan presents its own set of difficulties, so do not be alarmed! We're here to help, and our varied assortment has something for everyone. Listed below is a brief list of several cannabis seed kinds that are suitable for Michigan's growing environment.
---
Why Gardeners in Michigan Adore SeedBank
At SeedBank, we take delight in providing the top goods to the people in our Michigan-based neighbourhood. What we bring to the table is as follows:
High-quality seeds: We hand-select our cannabis seeds to guarantee that you receive only the best genetics.
Numerous strains: When choosing the best seeds for your garden, you'll be spoiled for choice thanks to our outstanding selection of Indica, Sativa, and Hybrid strains.
Secure and covert shipping: We value your privacy. We always send in a secure, covert, and hassle-free manner as a result.
Cannabis Regulations in Michigan: What You Should Know
We're devoted to keeping you updated about the cannabis regulations in Michigan as responsible farmers. Here is a brief synopsis:
Cannabis can be kept in your possession for up to 2.5 ounces if you're over 21. Up to 12 plants may be grown in each household for personal use. Grow tents, glasshouses, and private cultivation locations must be safe and hidden from view.
Keep in mind to check the most recent regulations again for any changes.
What are the best seed banks in Michigan?
At SeedBank.com we take pride in our selection of top quality cannabis seeds that we offer to customers all across the United States, including Michigan. While there may be seed banks, in Michigan what sets us apart is our exceptional selection, genetics and dedicated customer service.
We specialize in providing a range of cannabis seeds to cater to every preference and growing condition. Our collection includes strains, rare and exotic genetics well as seeds suitable for both indoor and outdoor cultivation. We source our seeds from breeders to ensure that our customers receive nothing but the genetics.
When it comes to finding the seed bank in Michigan we highly recommend exploring SeedBank.com for its benefits;
Extensive Variety; We offer a wide array of cannabis seeds that cater to different preferences and growing conditions.
Quality Assurance; Our unwavering commitment to quality guarantees that you receive healthy seeds with genetics.
Discreet Shipping; Your privacy is of importance to us; hence we provide shipping options with complete discretion.
Customer Support; Our dedicated team of customer support representatives is readily available to assist you with any questions or concerns you may have.
While there may be alternatives within Michigan we strongly believe that SeedBank.com provides a comprehensive and dependable solution, for all your cannabis seed requirements. We eagerly look forward to serving you and helping you achieve cannabis cultivation endeavors.
Professional Advice for Growing Your Cannabis Seeds in Michigan
Here are some insider suggestions to make your Michigan garden grow, whether you are an experienced cultivator or are just getting started:
The weather in Michigan can be unpredictable, so if you need greater control over the environment (especially for Sativas), think about growing indoors. Outdoors, many Indicas and hybrids thrive.
Start indoors: To give your seedlings a head start for outside growing, start them indoors and transplant them later.
When to harvest: Keep an eye on the weather and try to harvest in the fall before it gets too cold.
Your queries are addressed: FAQs for The Michigan Seed Bank
Do you use cannabis seeds from Michigan?
Here, at SeedBank.com we carefully select our cannabis seeds from breeders and seed banks worldwide. While we don't exclusively source seeds from Michigan we offer a range of high quality seeds that're well suited for the climate and growing conditions in Michigan. Our priority is to provide you with top notch genetics that meet your cultivation needs, of their origin.
What are the effective farming methods in Michigan?
Michigans climate and environmental conditions can vary,. We offer a selection of cannabis seeds that can adapt to different growing methods. Depending on your location within Michigan and whether you're cultivating indoors or outdoors there are farming methods to consider. We recommend conducting research to choose the cultivation method that aligns with your requirements and available resources. Our team is always here to assist you with any questions or guidance you might need.
Are there any offers or discounts for your marijuana seeds?
Absolutely! At SeedBank.com we frequently provide promotions, discounts and special deals on our marijuana seeds to help our customers save on their cultivation projects. To stay informed about our offers please visit our website. Subscribe, to our newsletter.
Moreover don't hesitate to get in touch with our customer support team to inquire about any promotions or discounts that may be accessible.
Feel free to reach out if theres anything you'd like to ask or if you need any assistance. Our commitment is to provide you with the support and information, for an satisfying cannabis cultivation journey.
Join the SeedBank Family Today! 👩‍🌾👨‍🌾
Are you prepared to become a part of our thriving and passionate community of cultivators? Join our newsletter list and follow us on social media for insider information, discounts, and updates. It makes us happy to have you on board.
Because You Deserve the Best, SeedBank Provides Additional Services
As part of our dedication to assisting your garden at every stage, we also provide the following extra services:
expert advice following a purchase
Personalised advice for your particular landscape style
Exclusive sales and loyalty incentives
Get Set to Grow!
It's time to start your cannabis production endeavour in Michigan now that you have all the necessary knowledge. We cordially encourage you to peruse SeedBank's large selection of top-quality cannabis seeds and discover the distinction for yourself. Happy expanding!