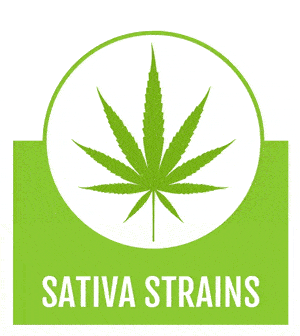 CANNABIS SATIVA SEEDS
Sativa Seeds tend to grow taller, thinner plants that do well out doors in warmer climates with longer summers. The Sativa plant leaves are generally long and narrow with a lighter shade of green.
SATIVA SEED BANK
The major difference between sativa and indica seeds is that Sativa plants take longer to grow and harvest. They generally have a longer flowering cycle as it takes more time for the buds to mature. They may even yield less bud than indica seeds, yet the rewards are well worth it!
SATIVA SEEDS FOR SALE
Many people prefer the sativa high because of it's uplifting glow and stimulating effects. Sativa's deliver a more cerebral and thoughtful high, great for brainstorming ideas or to inspire creative expression. Sativa buds have the opposite effect of their Indica counterparts. You are far more likely to chill on the couch with a pure Indica vs Sativa's much more energetic and social high.
BUY SATIVA SEEDS USA
Our Sativa Cannabis Seeds come in CBD, feminized seeds or regular seeds, as well as photoperiod or autoflowering seeds. We recommend trying a few different types of marijuana seeds to find the best sativa strains and the right fit for you.
---
---
What are Sativa Cannabis Seeds?
Cannabis Sativa is an annual cannabis plant that originally came from tropical equatorial regions like Southeast Asia, Latin America, and Africa. Cannabis sativa is a member of the Cannabaceae family with a long stalk and narrow leaves. The species was first classified in 1753 by Carl Linnaeus. This marijuana type was grown for generations as a source of food, medicine, oil, fiber, and recreation.
Cannabis Sativa has higher levels of THC compared to CBD. Sativa strains are more stimulating and cerebral, considered perfect for daytime or afternoon activities. Sativa's share similar characteristics that vary depending on growing conditions and strain type. Each strain has a unique chemical profile of cannabinoids, terpenes, flavonoids, and psychoactive compounds.
Pure Sativa Seeds Sativa cannabis seeds come from plants with sativa dominant genetics. They look similar to Indica Seeds with brown tiger stripes although, Sativa seeds can be slightly smaller. The seeds produce tall plants with foxtail-shaped buds that are loose and airy compared to Indica flowers. The seeds take longer to reach harvest. However the plants grow fast and may surprise you with their monstrous size. Sativas are more prone to hermaphrodite due to Southeast Asian genetics but, if using trusted seeds and limiting the environmental stresses, the chances of this happening reduces drastically.

The Effects of Sativa Strains Sativas contain higher levels of the psychoactive cannabinoid THC. Whereas Indicas typically have lower THC and higher CBD levels. The Sativa high is usually a head high, with an invigorating cerebral effect. After smoking, Sativas can deliver a burst of euphoria and mental acuity. Using Sativa-dominant strains helps increase productivity and creative thinking.

With small doses, Sativa can make you more alert and aware of your environment. It is important to note that high doses can have an undesired paranoia or greening-out effect. Sativa highs are often more social. You may feel more inclined to venture out into public or have an interesting conversation with a stranger. Sativas can also produce a general sense of well-being in the user. This, combined with its other attributes means that it's better suited than indica for daytime use.

Why use Cannabis Sativa Strains? Sativa strains generally contain a higher THC to CBD ratio. The increased THC produces uplifting effects which can be used to treat depression and fatigue. If you enjoy an upbeat and focused high, Sativas might be the right choice for you.

As far as growing, a Sativa plant's flowers are less sensitive to mold than the dense buds of an Indica strain. Because of this, it flourishes in warmer and more humid climates. The plants have thinner leaves, which provide less chlorophyll but require smaller amounts of nutrients and fewer feedings. Sativa buds have a more refined scent that is a smooth combination of spices and floral notes with sharp citrus and diesel flavors.

How to Grow Sativa Seeds Sativa seeds germinate the same as any other cannabis seeds and, you can reference the How to Germinate Cannabis Seeds article for guidance. Sativa plants can grow very tall, whether potted or sown directly into the soil. It's crucial to provide more overhead space than you would for an indica dominant strain. Some sativas can reach heights of up to three meters or about ten feet tall. Sativas generally respond better to higher temperatures and more intense light. Cooler temperatures may cause stress and slow down the growth of the plant resulting in smaller yields.

Practice defoliation sparingly. This is because sativas are more stretchy and, the bud sites have higher exposure to light and air than indicas. Sativas easily handle topping and tying down thanks to their vigorous vertical growth. Because they can often triple in size during flowering, some strains should be switched into flowering when the plants are about one-third of the desired final harvest size. Certain strains may need up to three months of flowering time before they are ready to harvest. The trichomes might never turn amber-colored during flowering. You should harvest when most of the crystals are cloudy white with some clear trichomes remaining. This means the trichomes have achieved the maximum level of psychoactivity.

Sativa Weed Seeds If you are looking to buy Pure Sativa seeds, then get the best ones you can find that fit your budget. Premium seeds should be procured from experienced and reputable breeders. Seed Bank offers top-quality Sativa seeds from varying genetics. Our Sativa Cannabis seeds are created from elite sativa cultivars and deliver consistently high germination success rates.