Buy Marijuana Seeds in Illinois

Cannabis Seeds for Sale in Illinois
Cannabis Growers in Illinois use Seed Bank year after year because they know they won't be disappointed. They rely on us to consistently deliver top-shelf cannabis genetics in a timely manner.
Seed Banks online seed catalog offers premium feminized cannabis seeds, autoflowering seeds and potent cannabis strains for sale, with Express, Stealth Shipping in Chicago and Illinois State. Cannabis Growers who expect top quality marijuana genetics choose Seed Bank for all their cannabis growing needs.
Now that there is finally legal cannabis seeds in Illinois State, you can safely buy cannabis seeds online and start growing right away.
Where to Buy Cannabis Seeds in Illinois
To find the best quality weed seeds in Illinois, you need a Marijuana seed bank like Seed Bank.com. Our premium quality cannabis seeds can be purchased through our online seed catalog, available to Illinois residents. Buy Marijuana Seeds in Chicago, Aurora, Naperville, Rockford, Joliet, Springfield, Peoria, and Elgin Champaign Illinois. If you live in Waukegan, Cicero, Bloomington, Arlington Heights, Bolingbrook Illinois you now have access to our premium pot seeds, and can order directly through our online seedbank.
Seed bank offers a wide variety of premium feminized seeds, autoflower seeds, hybrid seeds and high-THC marijuana seeds.
Is it Legal to Buy Marijuana Seeds in Illinois?
As of January 1st, 2020, weed is legal in Illinois state for adults 21 years of age and older. It has always been legal to purchase weed seeds, but only recently could you legally grow them. Buying marijuana seeds in Illinois has always been legal because cannabis seeds do not contain any THC.
These new cannabis laws now allow all adults 21 years of age and older to possess up to 28 grams of dried cannabis and up to 5 grams of hash and concentrates.
You can also grow your own weed at home. If you're over 21 you can now grow up to 5 plants at home, either indoors or outdoor.
To summarize the recent changes in Illinoiss cannabis legislation, here are a few of the main points:
Cannabis seeds have always been legal because they contain no THC.
Adults over the age of 21 years old may legally smoke & possess cannabis.
Only 30 grams of weed are allowed on your person at any given time.
You can only carry up to 5 grams of hash or concentrate.
Marijuana smoking laws are similar to tobacco, requiring you to smoke in designated smoking areas or other places where smoking cannabis is legal.
Marijuana Seeds in Chicago
When you're from Chicago you expect good weed and that is exactly why you should choose Seed Bank to buy cannabis seeds in Chicago. Wether you live in Buffalo Grove, Evanston, Naperville, Wheaton or Oak Park, we have the best cannabis seeds and marijuana genetics anywhere in Illinois. Since the laws have changed it has been difficult to find consistently high quality weed genetics. Seed Bank solves that problem by focusing on quality and service. Give us a try Chicago, you won't be disappointed!
Best strains to grow in Illinois
Some of the most popular and sought after cannabis strains currently in Illinois State include Hindu Kush Seeds, Do-Si-Dos Seeds, Original Skunk #1, Zkittlez Seeds Strain and of course the epic Platinum Cookies Seeds.
Outdoor growers can choose from many exceptional outdoor strains that thrive in Illinois climate. The mild growing season on the mid-west is perfect for hybrid varieties like Gorilla Glue #4 Seeds, Critical Mass, and Strawberry Banana Seeds. Jack Herer is also an excellent option as it does well in most outdoor environments.
Indoor gardeners can choose from a wide selection of indoor seeds, below you will find great feminized seeds for growing indoors.
Top Illinois Weed Strains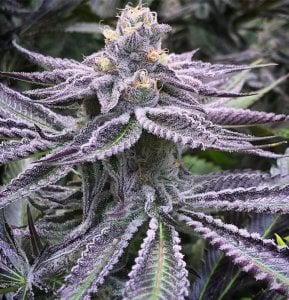 Another favorite cannabis strain for Illinois residents is Purple Punch Strain. Purple Punch Seeds grow very pungent, aromatic buds that grows vigorously and produces potent buds. Purple Punch strain is known for its abundance of trichomes. During the flowering phase, these plants form large, dense, colorful buds that glisten from a thick layer of resin coating.
When grown in optimal conditions, Purple Punch Seeds will deliver impressive yields. Purple Punch plants can be successfully grown both indoors and out. The flowering time for these plants in a Illinois State climate is approximately 8-9 weeks. Yields can exceed 500g/plant.
Best Cannabis Seeds Illinois
---
Illinois Seed Bank
Seed bank offers exceptional quality cannabis seeds, Breeders direct seeds with expedited shipping to every corner of Illinois state. Our seed undergo rigorous testing to ensure high germination rates. And unlike other online seedbanks we ensure every customer receives viable seeds with authentic genetics. Humboldt Seed Company and Growers Choice Seeds.

What are Seed Banks?
Seed Banks provide a catalog of plant genetics available for purchase online. SeedBank.com provides Mid westerners with premium cannabis genetics, marijuana seeds delivered statewide via secure, express shipping. We strive to be the number one Seed Bank in Illinois State, delivering the very best cannabis strains and breeder direct seed genetics.