MARIJUANA SEEDS FOR SALE IN OHIO
You've come to the right place! Our seed bank has gained a loyal following among cannabis enthusiasts across the state. We take pride in providing top quality cannabis seeds and genetics that never disappoint.
Explore Our Extensive Online Seed Catalog
Discover our extensive online seed catalog, featuring a wide selection of premium feminized cannabis seeds, autoflowering varieties and potent, High THC strains. Rest assured, we offer secure and discreet shipping throughout Ohio. Whether you're a seasoned cultivator or just starting out, our seed bank is your ultimate destination for all your cannabis growing needs.
Where to Find the Best Cannabis Seeds in Ohio?
Wondering where to find the best cannabis seeds in Ohio? Look no further than our trusted seed bank! With our user-friendly online catalog, you can conveniently purchase premium quality marijuana seeds from anywhere in Ohio. From Columbus to Cleveland, Cincinnati to Toledo, Akron to Dayton and beyond. We cater to all cannabis enthusiasts. Whether you reside in Parma, Canton, Youngstown, Lorain, or any other city in Ohio, accessing our premium cannabis seeds for sale online, is just a few clicks away!
We have a wide variety of high-quality feminized seeds, autoflower seeds, hybrid strains, and marijuana seeds with high THC levels to cater to the preferences of all types of growers.
Now that cannabis seeds are legalized in Ohio, you can confidently purchase them online and begin your journey into cultivation.
Best Cannabis Strains for Ohio
Ohioans have a great appreciation for different cannabis strains. Some of the most popular choices in the state include Blue Dream, OG Kush, and Northern Lights.
For those growing outdoors, we recommend strains like Blueberry and Northern Lights as they thrive in Ohio's climate and yield exceptional results.
If indoor cultivation is your preference, we have an excellent selection of premium feminized and autoflowering feminized seeds specifically designed for indoor growing.
Blue Dream is a beloved strain in Ohio due to its well-balanced effects and delightful berry flavor. It is suitable for both indoor and outdoor cultivation, making it versatile.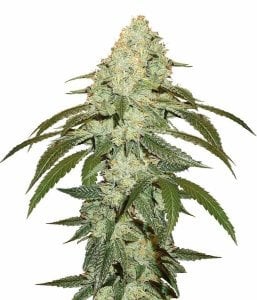 OG Kush is a classic strain highly regarded for its potent and relaxing effects. It is a top choice among indoor growers as it produces high-quality buds.
Northern Lights is a robust strain that beginners find easy to grow. It thrives in Ohio's climate conditions. Known for its potent indica effects, it is highly regarded and a popular choice for both indoor and outdoor cultivation.
Is it Legal to Buy Marijuana Seeds in Ohio?
While the recreational use of cannabis remains illegal in Ohio, the purchase of cannabis seeds is legal. This is because cannabis seeds do not contain THC, which is the psychoactive compound found in marijuana.
Individuals with qualifying medical conditions are legally allowed to possess and use marijuana for medical purposes in Ohio. If you have a medical marijuana card, you have the right to grow your own marijuana plants at home.
For the most up-to-date information on Ohio's cannabis laws, please refer to the Ohio Department of Commerce. Medical Marijuana Control Program.
Ohio's Trusted Source for High-Quality Weed Seeds
Your Reliable Seed Bank in Ohio
Our seed bank takes pride in offering exceptional cannabis seeds sourced from trusted breeders like Ohio Valley Seed, Buckeye Seed Co, Great Lakes Genetics, and more.
What Are Seed Banks?
Seed banks provide a wide selection of plant genetics that can be purchased online. At our seed bank based in Ohio, we are dedicated to providing premium cannabis genetics and marijuana seeds to the people of Ohio. We ensure secure delivery across the state with express shipping. Our goal is to be recognized as the leading seed bank in Ohio, offering our valued customers top-notch cannabis strains and direct from breeder genetic seeds.