Buy Cannabis Seeds | massachusetts SEED BANK
marijuana SEEDS FOR SALE IN massachusetts
Seeking top-notch cannabis seeds in the Bay State? Look no further! Our seed bank has earned a devoted following among cannabis enthusiasts throughout Massachusetts, and we're committed to delivering outstanding cannabis seeds and genetics that will exceed your expectations.
Explore Our Extensive Online Seed Catalog
Dive into our comprehensive online seed catalog and embark on a journey through a diverse selection of premium feminized cannabis seeds, autoflowering strains, and potent hybrids. Be assured, we offer secure and discreet shipping services across Massachusetts. Whether you're an experienced grower or just beginning your cannabis journey, our seed bank is your trusted source for all your cultivation needs.
BEST WEED SEEDS IN massachusetts
Where to Find the Finest Cannabis Seeds in Massachusetts
Wondering where to discover the finest cannabis seeds in Massachusetts? Look no further than our reputable seed bank! Our user-friendly online catalog enables you to conveniently purchase top-tier cannabis seeds from anywhere in the state. From Boston to Worcester, Springfield to Lowell, Cambridge to New Bedford, and every Massachusetts city in between, we cater to all cannabis enthusiasts. Whether you reside in Quincy, Lynn, Newton, or any other city in Massachusetts, our premium marijuana seeds are just a few clicks away!
We offer a wide selection of high-quality feminized seeds, autoflower seeds, hybrid strains, and high-THC cannabis seeds to cater to the diverse preferences of growers like you.
Now that cannabis seeds are legally available in Massachusetts, you can confidently purchase them online and commence your journey into cultivation.
Best Cannabis Strains for Massachusetts
Massachusetts cannabis enthusiasts have a penchant for various strains. Some of the most favored choices in the state include Runtz Seeds, Purple Punch Seeds, and Original Skunk #1 Seeds.
For outdoor growers, strains like Martha's Vineyard Green and Berkshire Bliss are excellent options, thriving in Massachusetts' climate and yielding bountiful harvests.
Indoor growers will appreciate our premium selection of feminized seeds specifically tailored for optimal indoor cultivation.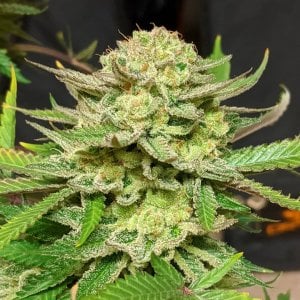 Runtz Seeds is a cherished strain in Massachusetts, known for its harmonious effects and delightful aroma. It's a versatile choice suitable for both indoor and outdoor cultivation.
Purple Punch Seeds holds a special place among Massachusetts growers for its soothing and cerebral effects. Flourishing in outdoor environments, it's particularly favored by outdoor enthusiasts.
Original Skunk #1 Seeds offers a serene and invigorating experience. It's an excellent choice for indoor cultivators, producing top-quality buds coated in resinous trichomes.
Is it Legal to Buy Cannabis Seeds in Massachusetts?
While recreational cannabis use is legal in Massachusetts, purchasing cannabis seeds is equally legal. This is because cannabis seeds do not contain THC, the psychoactive compound found in marijuana.
Individuals with qualifying medical conditions have the legal right to use medical marijuana in Massachusetts. If you possess a medical marijuana card, you are allowed to cultivate your cannabis plants at home.
For the most up-to-date information on Massachusetts' cannabis laws, consult the Massachusetts Cannabis Control Commission.
Your Reliable Seed Bank Based in Massachusetts
Our seed bank takes immense pride in offering an exceptional range of cannabis seeds sourced from reputable breeders. We collaborate with trusted partners such as Mass Genetics, Bay State Seeds Co, and Boston Buds Breeders to provide you with top-quality genetics for your cannabis cultivation journey.
What Are Seed Banks Exactly?
But what exactly are seed banks? Seed banks are online platforms that provide a diverse collection of plant genetics available for purchase. Here at our Massachusetts-based seed bank, we are dedicated to supplying premium cannabis genetics and marijuana seeds tailored specifically for the people of Massachusetts. Rest assured that we prioritize secure and discreet delivery statewide through our express shipping service.
Our goal is to establish ourselves as the leading seed bank in Massachusetts, offering our valued customers premium cannabis strains and genuine genetic seeds directly sourced from breeders.