Buy Cannabis Seeds at Hawaii Seed Bank
MARIJUANA SEEDS FOR SALE IN HAWAII
If you're seeking high-quality cannabis seeds in the picturesque state of Hawaii, your search ends here! Our dedicated seed bank has gained a strong following among cannabis enthusiasts across the islands, offering a diverse selection of exceptional cannabis seeds and genetics that will exceed your expectations.
Embark on a journey through our comprehensive online seed catalog, where you'll find a wide range of premium feminized cannabis seeds, autoflowering varieties, and potent hybrids. Rest assured, we provide secure and discreet shipping services across Hawaii. Whether you're an experienced cultivator or just beginning your cannabis journey, our seed bank is your trusted source for all your cultivation needs.
BEST WEED SEEDS IN HAWAII
Your Destination for the Finest Cannabis Seeds in Hawaii
Wondering where to find the best cannabis seeds in Hawaii? Look no further than our reputable seed bank! Our user-friendly online catalog allows you to conveniently purchase top-notch cannabis seeds from any island. From the Big Island to Maui, Oahu to Kauai, and all the beautiful islands in between, we cater to all Hawaiian cannabis enthusiasts. Whether you reside by the beach or in the lush valleys, our premium marijuana seeds are just a few clicks away!
We offer a diverse selection of high-quality feminized seeds, autoflower seeds, hybrid strains, and high-THC cannabis seeds to cater to the varied preferences of growers like yourself.
Now that cannabis seeds are legally available in Hawaii, you can confidently make online purchases and embark on your cultivation journey.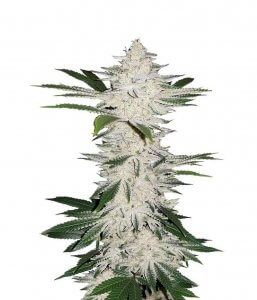 Top Cannabis Strains for Hawaii
Hawaii's cannabis aficionados have a penchant for diverse strains. Some of the most cherished choices in the islands include Jack Herer seeds, Hindu Kush seeds, and Chemdawg seeds.
For those cultivating amidst Hawaii's tropical paradise, these strains thrive in the island's unique climate and produce remarkable yields.
Is it Legal to Purchase Cannabis Seeds in Hawaii?
While Hawaii has embraced medical marijuana, recreational use remains illegal. However, purchasing cannabis seeds is generally legal. This is because cannabis seeds themselves do not contain THC, the psychoactive compound found in marijuana.
Individuals with qualifying medical conditions have the legal right to use medical marijuana in Hawaii. If you possess a medical marijuana card, you may be entitled to grow your own cannabis plants at home, subject to state regulations.
For the most up-to-date information on Hawaii's cannabis laws, please consult the Hawaii State Department of Health.
Hawaii's Trusted Source for Premium Cannabis Seeds
Our seed bank takes immense pride in offering an exceptional selection of cannabis seeds sourced from reputable breeders. We work closely with trusted partners to provide you with top-quality genetics for your cannabis cultivation journey.
What Are Seed Banks Exactly?
But what exactly are seed banks? Seed banks are online platforms that offer a diverse collection of plant genetics available for purchase.
At our seed bank, we are dedicated to providing high-quality cannabis genetics and marijuana seeds customized for residents across Hawaii. Rest assured, we prioritize secure and private delivery throughout the islands via our fast shipping service.
Our mission is to become the top seed bank in Hawaii, offering our valued customers exceptional cannabis strains and authentic genetic seeds obtained directly from breeders.